The Mediterranean is known worldwide for its crystal-clear waters, sublime beaches, and picture-perfect islands that offer an unforgettable sailing and island hopping experience. These islands cater to all tastes and preferences, offering a wide range of activities and experiences that cannot be found elsewhere.
One of the best ways to explore these Mediterranean islands is by sailing and island hopping. With your own boat, you can explore secluded bays, undiscovered coves, and hidden beaches that are inaccessible by land. Moreover, you can enjoy stunning views of the coastline, sail along the azure waters, and savor the iconic Mediterranean sunsets.
Here are some of the Mediterranean's most beautiful islands that should be on your sailing and island hopping itinerary:
Santorini: This island is one of the most popular destinations in the Mediterranean, renowned for its breathtaking sunsets, volcanic beaches, and unique blue-domed churches. While you are here, be sure to visit the charming town of Oia, the ancient city of Akrotiri, and the Red Beach.
Mykonos: Known for its cosmopolitan vibe, charming alleys, and luxurious accommodations, Mykonos is an ideal island for those looking for a lively atmosphere. This island also offers a variety of water sports, including windsurfing, snorkeling, and diving.
Corfu: As the greenest island in Greece, Corfu boasts lush vegetation, stunning mountains, and crystal-clear waters. Here, visitors have the opportunity to visit the impressive Old Town of Corfu, the Achilleion Palace, and the popular resort town of Palaiokastritsa.
Ibiza: This iconic island is known worldwide for its vibrant nightlife, stunning beaches, and crystal-clear waters. It's a perfect destination for partygoers and music enthusiasts looking for an unforgettable vacation.
Sardinia: As the second-largest island in the Mediterranean, Sardinia boasts rugged mountains, postcard-worthy beaches, and a rich history. While you are here, be sure to explore the Emerald Coast, visit the Nuraghe Su Nuraxi in Barumini, and go on a jeep safari to discover the island's hidden gems.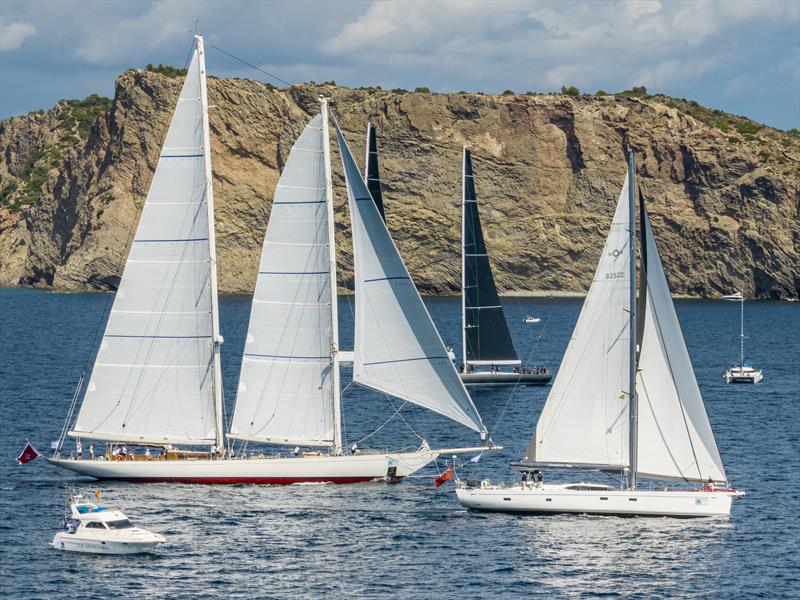 Exploring the Mediterranean islands through sailing and island hopping offers a unique opportunity to experience the beauty and charm of these enchanting islands. From the luxurious resorts of Mykonos to the rugged mountains of Sardinia, there is an island out there for every traveler. With its stunning natural landscapes, unique culture and history, and mouth-watering cuisine, the Mediterranean offers an unforgettable vacation experience that cannot be found anywhere else. So why not pack your bags and set sail on an adventure of a lifetime? The Mediterranean islands are waiting to be discovered!
Related posts
Advertisement