Exploring the World's Best Sailing Destinations for Experienced Sailors
admin, 2 years ago
0
3 min

read
85
Sailing is one of the most thrilling experiences that an adventurous traveler can have. The sound of the water, the saltwater mist, and the wind in your hair create an unparalleled sense of freedom on the open sea. For experienced sailors, taking on new and challenging destinations is the ultimate goal. To help you plan your next sailing adventure, we have compiled a list of the top sailing destinations across the globe that are tailor-made for experienced sailors.
The Greek Islands
The Greek isles offer some of the most picturesque sailing experiences in the world. The crystal-clear blue waters and the rugged coastline dotted with charming villages and historic landmarks make for an unforgettable sailing experience. With over 6000 islands, there is something for everyone, from secluded coves to bustling ports. Most of the islands are within a day's sail of each other, making it easy to discover new destinations.
The Caribbean Islands
The Caribbean is a sailor's paradise, offering everything from long open-water passages to calm and sheltered bays. With a favorable climate, steady trade winds, and stunningly beautiful landscapes, the Caribbean islands are perfect for a sailing getaway. The islands offer a wide range of activities, from diving and snorkeling to hiking and exploring.
The Mergui Archipelago, Myanmar
Myanmar's Mergui Archipelago is one of the most beautiful and unspoiled sailing destinations in the world. The archipelago comprises over 800 islands that are scattered throughout the Andaman Sea. The area is home to diverse marine life, secluded beaches, and rainforest-covered hills. This remote and unspoiled destination is perfect for experienced sailors looking for a unique adventure.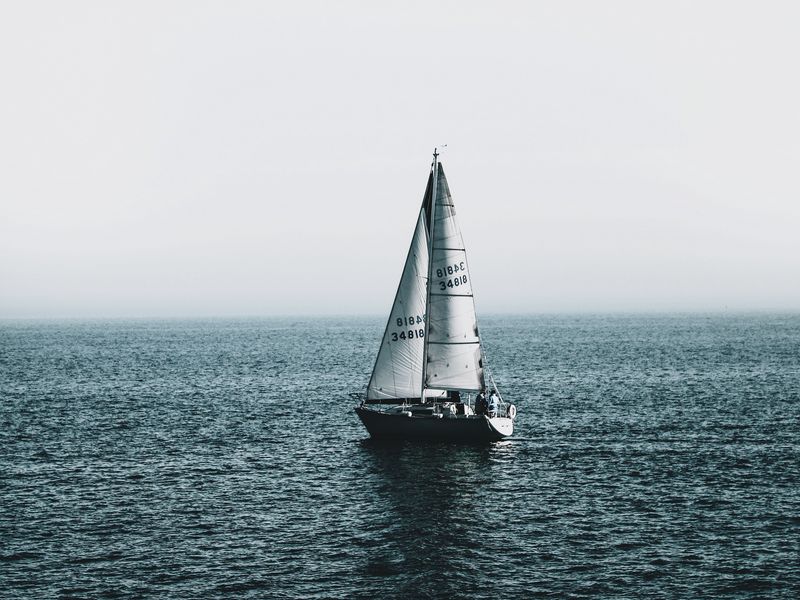 The Whitsunday Islands, Australia
The Whitsunday Islands are located in the Great Barrier Reef Marine Park, and they offer the perfect blend of adventure and relaxation. With crystal clear waters, tropical islands, and world-class diving, these islands are a paradise for experienced sailors. Sailors can explore the beautiful coves and bays, relax on the soft white beaches or snorkel and dive to view the colorful coral reefs and diverse marine life.
The French Riviera
The French Riviera is one of the most glamorous and picturesque sailing destinations in the world. The area offers a perfect mix of sheltered bays, historic towns, picturesque villages, and beautiful beaches. The crystal clear waters and warm climate make the French Riviera a dream destination for sailors. The highlight of the French Riviera is the city of Cannes, famous for its annual film festival and stunning coastline.
Sailing destinations provide the perfect way to experience adventure, relaxation, and the beauty of nature. The destinations listed above are some of the best in the world for experienced sailors looking to immerse themselves in the idyllic surroundings and challenge themselves with new sailing experiences. So, pack your sunscreen, grab your hat, and set sail for your next big adventure. Bon voyage!
Related posts
Advertisement